Sultans Cafe
Wandsworth, London
Address:

171 Garratt Lane, London SW18 4DP

Tube:

Southfields Station (1.2 km)

Nearby stations:

Earlsfield Station (0.8 km)
Wandsworth Town BR Station (1.4 km)

Contact us:

020 8870 5100

Recipease
48-50 St John's Road, London SW11 1PR
Recipease is all about getting truly fantastic food on your table.
2 reviews of Sultans Cafe in English
Offensive content?
Well first of all for god's sake whatever you do don't go here if you're looking for a restaurant experience. It is a greasy spoon, and that's that.
If, however, you are brutally hungover and want a 'choose your own adventure' fry up then this is the best place in the world. You can literally order everything - bubble and squeak, black pudding, and of course all the usual fry up staples. I once ordered 50 hash browns with a slice of bacon and a pile of baked beans on top just because I could.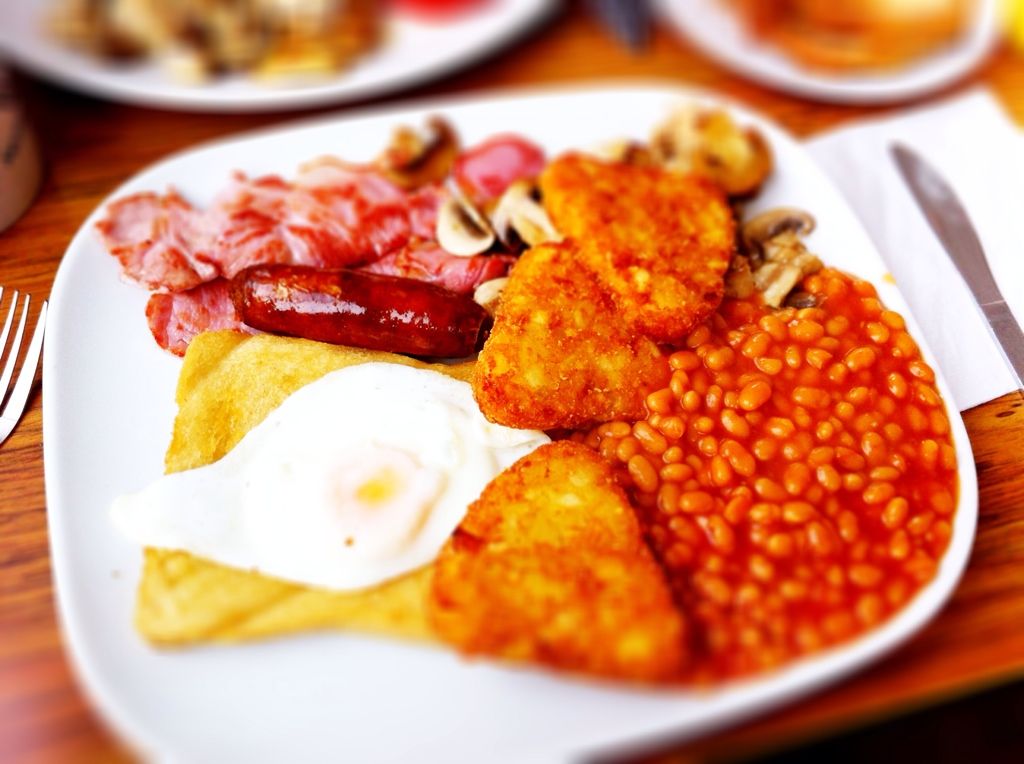 I have absolutely no clue why anyone would order vegetables here, with the exception of tinned tomatoes and the house special, 'mushrooms in grease'.
No, the staff are not the gushing oxford-educated organic food-growing bespoke microbrewery-owning types you might expect in London's Nappy Valley but they will call you darlin' in between grunts and if they give your breakfast to the wrong person, which has happened to me 8 times out of 10, then you can cry about it while they cook you a new one. The food will always be piping hot and taste amazing so just suck it up and enjoy the experience.
Go there, eat a plate of sausages, fried toast, eggs and mushrooms that is bigger than your head and then stumble out full of carbs and regret. And then do it all again a week later.
Comment Be the first to comment on this review for Sultans Cafe
Offensive content?
Soggy food and surly staff
I have visited this cafe several times as I have friends who live near to it and use it as their local.
On every visit I have been disappointed for one reason or another. The lunches are ruined by vegetables which have been boiled to oblivion. Eventually, after trying various different options in the hope of finding something edible, I resigned myself to the fact that all of the lunch choices were soggy, dull and tasteless.
Thankfully, the breakfasts are not blighted in the same way, however, depending upon the staff working on the day, the service can be poor and rude.
Today, the breakfast I ordered was given to another customer; by the time the waitress realised, it was too late and he had already tucked into it. She offered no apology to me and instead tried to get me to accept the other customer's order, which was quite different from what I had asked for. When I declined it and asked to have the order I had originally placed, she was rude to me, despite the blame lying entirely with her. This was the final straw and I have now decided to stop using Sultans Cafe.
Comment Be the first to comment on this review for Sultans Cafe
Write your review of Sultans Cafe
Places nearby Sultans Cafe
King George's Park Garratt Lane, London SW18 4GB
NunheadNeil: "This is a lovely park with a Waitrose within 5 minutes walk for all the picnic essentials. I was here for the tennis and another forlorn attempt..." more...
The Earl Spencer 260 Merton Road, London SW18 5JL
Alexk1989: "I highly recommend the Earl Spencer as definitely being one of the best pubs in the area. I'd say it was more of a food pub but it's of course a gr..." more...